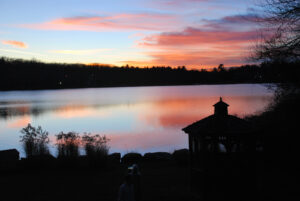 For my friends from NMB 76, RPI 80 and more ….
See my blogs. It's hard to believe we've been retired for five years. Even many of you from Dade County haven't paid attention, you think of apartments when you think of the western Palm Beach retirement complexes. . Our house in a 55+ community is a real house – not an apartment or attached unit! We bought on the smaller side (2 bedrooms, 2 bathrooms, walk-in closets (2), den, dining room, living room, kitchen with eat in area, lanai, laundry and two car garage. It's not that much different in size from out Corning home – see pictures on the Homes Page. But especially for part year it works. Some of the homes are much bigger. We lucked out with great neighbors including a retired teacher who taught math at NMB in the 80's.
So, these first three blogs are things that I've thought about. Some we might have done differently but in general i never expected to retire at 57. But we make the best of what we have and hopefully it all works out well.