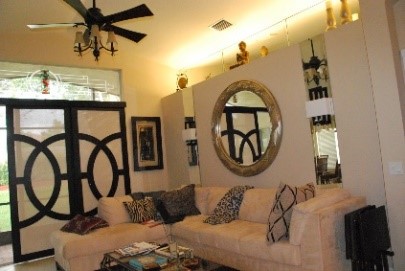 So this essay is a long time in "the making". I've written and rewritten it many times over.
We retired at the beginning of 2016 but we actually started looking at 55+ "resort style" communities a year or two prior. We looked in the greater Phoenix area (Sun City, Canto Mia), and The Villages(central Florida) and the Valencia groups in western Palm Beach county. We ultimately purchased a resale unit in VALENCIA SHORES. But let me share some of our thoughts, experiences, and observations. There are so many factors to think about, I hope these notes will help you in making a next stage of life decision.
So first there was "our grandparents condo". In the late 1960's and through probably the early 1980's our grandparents, many of whom started their lives in the US in tenement houses, purchased condos in places like Century Village and Kings Point. These were apartments in three to five story buildings. There were pools and a clubhouse and some activities. Some had golf courses. Shopping was often close by.
The next generation were the grown up free spirits of the Woodstock generation. Most of them had pensions and/or early IRA accounts and did well with their investments in the 80's. Their 55+ complexes often had golf/country clubs and townhouse or attached homes
Now the end of the baby boomers are retiring. They are spoiled. This generation of "resort style"55+ features single family homes of 3 to 5 bedrooms (often bigger than the homes where they raised their families) with top of the line appliances and lots of activities to participate .
The website https://www.55places.com/florida/ is a good starting point to compare facilities.