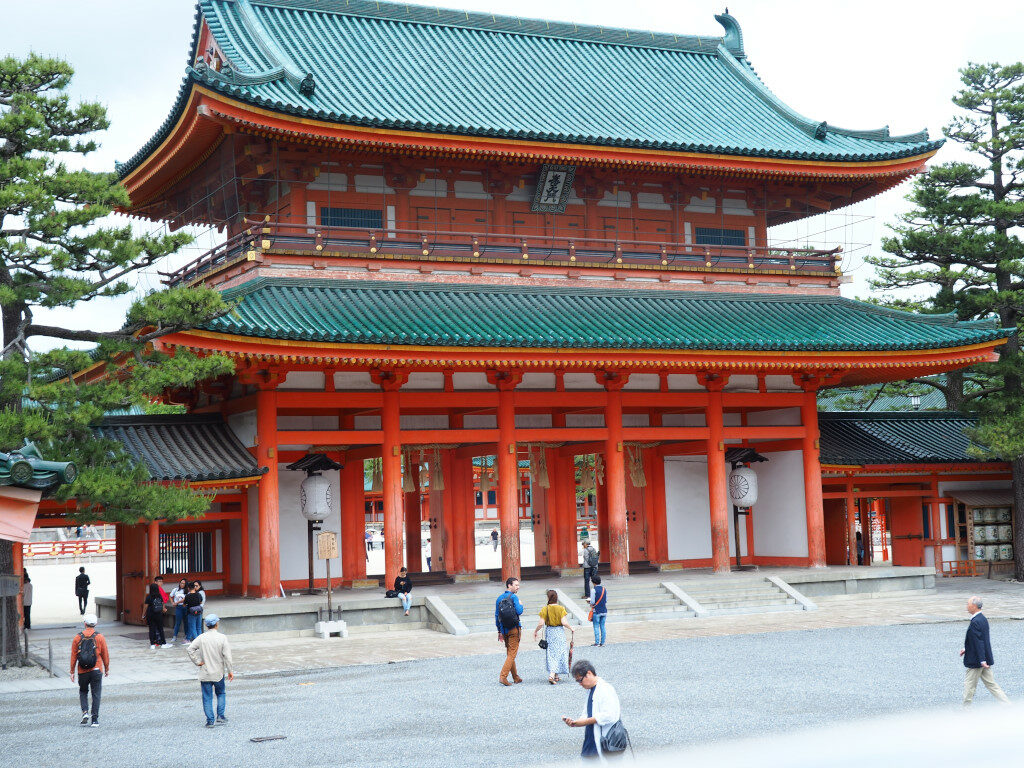 Saturday morning we took a taxi to Kyoto Station. We purchased our ticket for a 3pm train to Osaka airport and then took the Sky Bus Hop On/Off. We got off at a local market and then we wanted to get off at one of the big Temples but it was raining but we got off a few stops later and saw a smaller Temple. When we returned to the Station we took a taxi back to the hotel and then did checkout and a taxi back to Kyoto Station. We arrived at Osaka Airport about four hours before our flight so we went to the shopping area and had a snack and relaxed until time to check in. I decided to use a wheelchair to get to the gate and Ron needed to push it so we checked both bags. The flight was fine and while we left Japan 8:45 at night, Saturday night, we arrived in Hawaii before noon on Saturday.
So, since our hotel room wasn't ready, use continued around Ohau using GyPSy. We stopped at the Dole Pineapple Plantation and Waimai Falls before heading to Waikiki to our hotel.
Sunday morning, we made one final stop recommended by GyPSy before heading to the airport. It was the cemetery for battles in the Pacific but equally as important it was up on a hill known as Punchbowl Crater and had beautiful views of the city.
We arrived in Seattle late Sunday night. WE went to a Belgian waffle restaurant for breakfast and then we went to Pike's market. We wound up buying a King Salmon, Halibut each whole and a piece of sea bass. The clerk prepared them Tuesday and we had them in Corning on Wednesday. We didn't buy any glass this trip at all. Ron got a shirt and I got two dresses and a sapphire necklace in Hawaii and we got the fish in Seattle.
We had lunch at an Indian restaurant with Don and Carol Rubin and Robin and Dave Kaatz. Don and Carol were from Corning. Robin and I worked together at Corning but then she moved to Seattle to work for Boeing. We then walked briefly through a Japanese Garden near the restaurant. We had dinner with my high school friend Ellen Weiss and her husband Tom Dodson.
And Wednesday we flew back to Elmira/Corning. Other than a delay waiting for crew on the final flight, all was well.
Was the trip worth it. Probably. We saw places we had not seen before. WE met interesting people and enjoyed spending time together. We were a little disappointed in the conferences because of the difficulty to get there and the limitations on presentations. We feel that some of the speakers could have been better. I certainly prefer to hear positive motivation than negative. But the bottom line is that it's nice to have an all encompassing conference even if once we are there each group largely stays by themselves.